Vendairy
Lendary
aAa

324156

K-Cn:

BB

β-Cn:

A1/A2
NLD 000919137806 • German Reg. No. 10.833012
born: 09/30/2013
Breeder: Vendairy Holsteins, Vinkel, Netherlands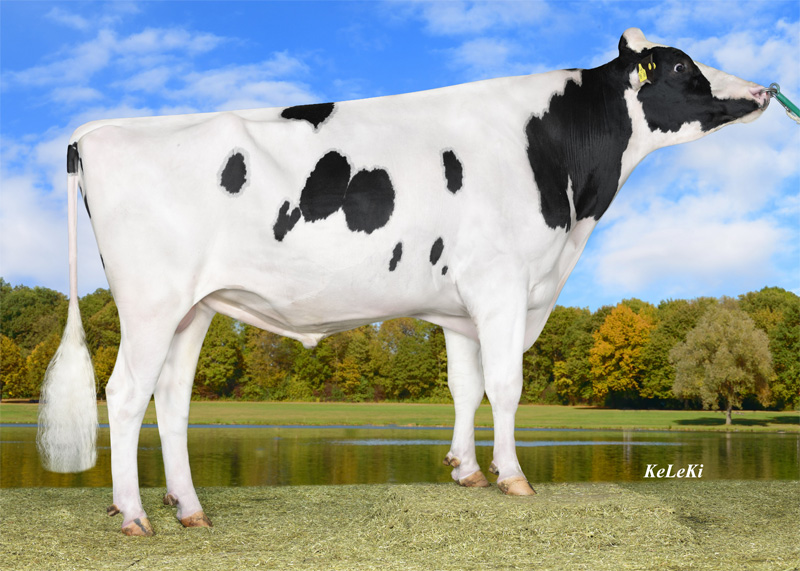 Velthuis Let It Snow
(
S.
:
Snowman
)
Vendairy Elita Bookem
(1) VG-86
ø

3 lac

9722 4.08 397 3.45 335

best lac

2
11132 4.11 457 3.37 375
De-Su 521 Bookem
Anderstrup Bolton Elita
(1) VG-85
ø

1 lac

12313 3.74 461 3.33 410
Sandy-Valley Bolton
Crockett-Acres Elita
(1) VG-87
ø

1 lac

15486 3.75 581 3.50 542
GREAT MILK SOLIDS ·
HIGH SIRE FERTILITY ·
FROM LEAD MAE EX-95 COW FAMILY
Lendary was one of the most popular genomic sires from MASTERRIND, company-wide. He is currently the highest Let it Snow son in the German Top List for proven bulls and his international sire stack goes back via Bookem and Bolton. His daughters are tall, impressive and stylish cows with a lot of strength and body depth. They show extreme wide rumps with an optimal slope from hip to pins. Based on these attributes, he is identified as a body-trait improver. His feet & legs show a tendency to be straight with a good steep foot angle but the daughters truly impress with their excellent mobility. Udders are firmly attached in the fore and rear and show long enough teats. His outstanding components and sire fertility underlines the complete package. He carries the very rare, cheese efficiency improving Kappa casein genotype BB.
Milk Production


1032

Daugh.

/

517

Herds

Rel.

99

%

RZM
132

| | | | | |
| --- | --- | --- | --- | --- |
| Milk kg | Fat % | Fat kg | Protein % | Protein kg |
Conformation


276

Daugh.

/

150

Herds

Rel.

93

%

RZE
117

| | | | |
| --- | --- | --- | --- |
| Dairy Type | Body | Feet & Legs | Udder |
Functional Herd Life

Rel.

67

%

RZN
111
Somatic Cell Count

Rel.

97

%

RZS
105
Milking Speed

Rel.

90

%

RZD
100
Daughter Fertility

Rel.

78

%

RZR
99
Robot Index

Rel.

94

%

RZRobot
108
Total Health Index

Rel.

62

%

RZhealth
104
Calving Ease

RZKm




110

RZKd




106

CEd
98
| Total Merit Index | RZG 133 |
| --- | --- |
Linear Profile

88

100

112

124

Stature
113
Dairy Character
110
Body Depth
105
Strength
112
Rump Angle
106
Rump Width
117
Rear Leg Set Side View
91
Foot Angle
112
Hock Quality
97
Rear legs rear view
110
Locomotion
102
Rear Udder Height
107
Suspensory Ligament
82
Teat Placement Front
116
Teat Placement Rear
102
Fore Udder Attachment
118
Udder Depth
111
Teat Length
101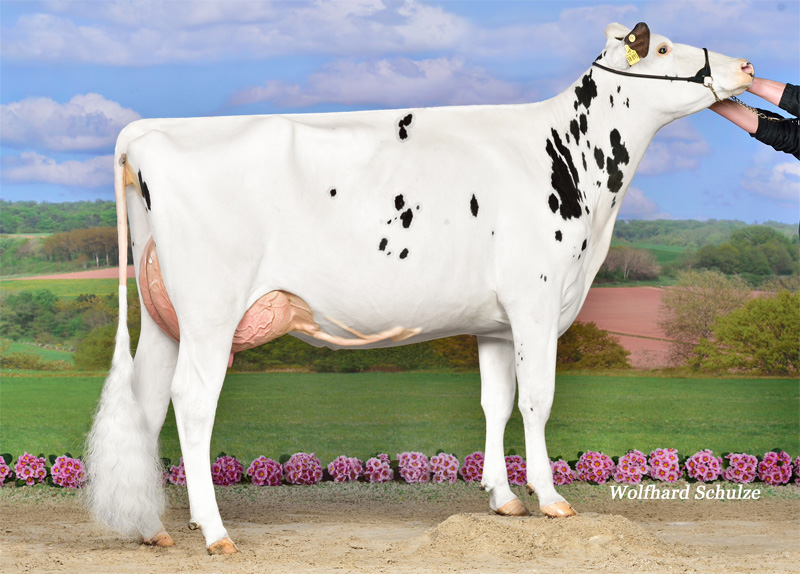 NQM Sorry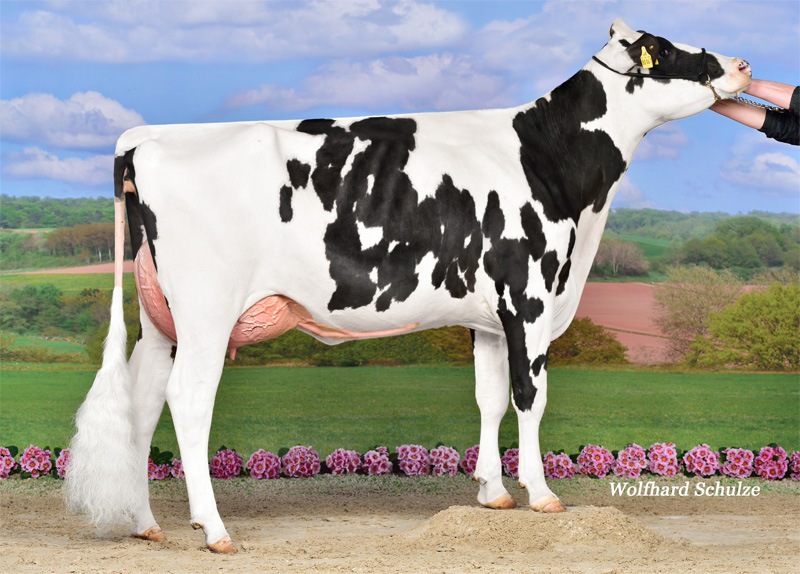 Freya VG-85
Osterkrug 20, 27283 Verden
Schlettaer Str. 8, 01662 Meißen
Feldlinie 2a, 26160 Bad Zwischenahn
Germany
www.masterrind.com
semenexport@masterrind.com