DG Col Sparkle
Spark Red
β-Cn:

A1/A1
NLD 000883219744 • German Reg. No. 10.833267
born: 05/21/2017
Breeder: CD Genesland GmbH, Lohmar, Germany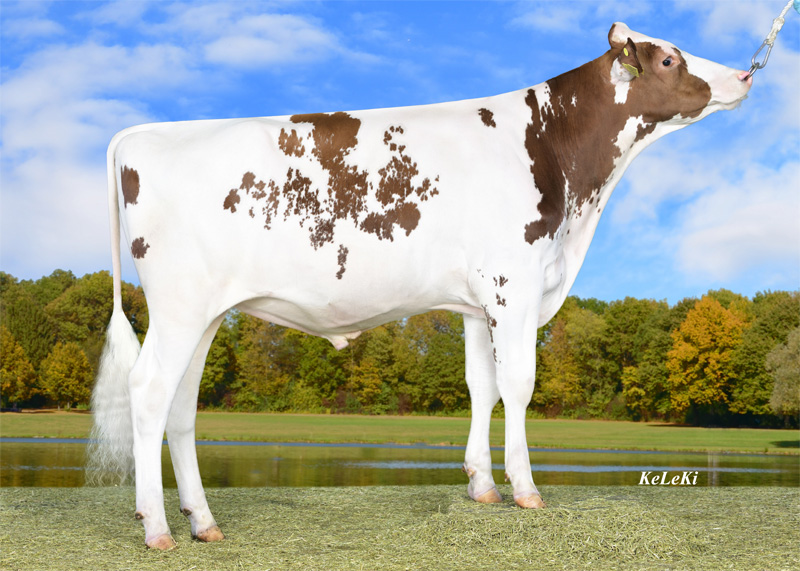 Mr Salvatore RDC
(
S.
:
Supershot
)
Savanna
GP-84
ø
100
days
4075 4.12 168 3.63 148
Texel Beauty Debutant
Snowbiz Brewmaster Swan RDC
VG-87
ø
1
lac
12464 5.10 636 3.39 423
Mapel Wood Brewmaster
Gen-I-Beq Snowman Spring RDC
VG-85
ø
1
lac
10974 3.31 363 3.13 344
BREED LEADING RED SIRE ·
PHENOMENAL PRODUCTION ·
FANTASTIC TYPE & UDDERS
Spark Red, an early son of Salvatore, sure is launching his career right! He is getting a head start in all the top-lists: #1 for RZG and RZM and #2 for conformation! You can find the world famous Glen Drummond Splendor VG-86 on both sides of his pedigree. Debutant is the only red and white bull to be found in his pedigree, which makes him particularly interesting for the field of red and white genetics.
Milk Production


-

Dtrs.

/

-

Hrds.

Rel.

71

%

g

RZM
150

| | | | | |
| --- | --- | --- | --- | --- |
| Milk kg | Fat % | Fat kg | Protein % | Protein kg |

+

2190

-0.23

+

67

-0.02

+

72
Total Conformation


-

Dtrs.

/

-

Hrds.

Rel.

57

%

g

RZE
134

| | | | |
| --- | --- | --- | --- |
| Dairy Type | Body | Feet & Legs | Udder |
Functional Herd Life

Rel.

62

%

g

RZN
128
Somatic Cell Count

Rel.

75

%

g

RZS
114
Milking Speed

Rel.

67

%

g

RZD
100
Daughter Fertility

Rel.

48

%

g

RZR
103
Robot Index

Rel.

67

%

g

RZRobot
126
Fitness Index

Rel.

57

%

g

RZFit
146
Calving Ease

g

RZKm


115

g

RZKd


114

g

CEd
115
Total Merit Index

g

RZG 162
Linear Profile

88

100

112

124

Stature
124
Dairy Character
116
Body Depth
95
Strength
96
Rump Angle
106
Rump Width
102
Rear Leg Set Side View
81
Foot Angle
126
Hock Quality
107
Rear Leg Rear View
118
Locomotion
122
Rear Udder Height
128
Suspensory Ligament
106
Teat Placement Front
119
Teat Placement Rear
105
Fore Udder Attachment
119
Udder Depth
116
Teat Length
107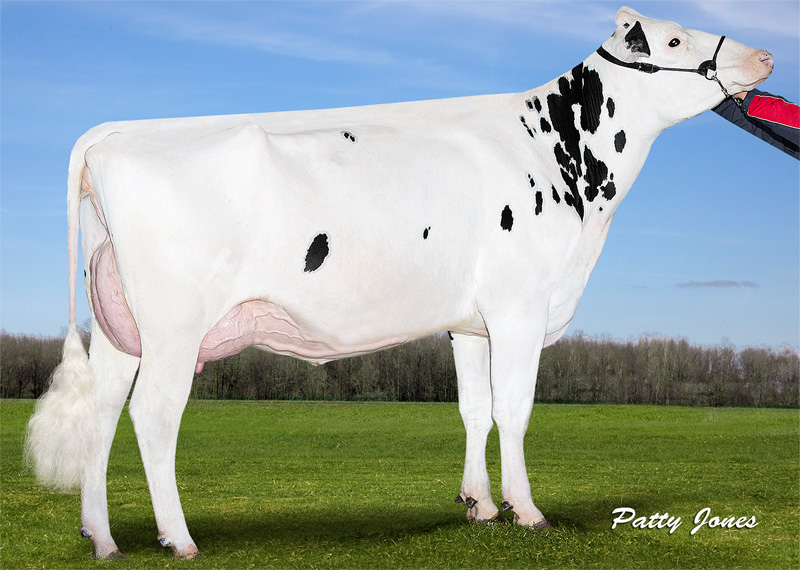 Granddam:
Snowbiz Brewmaster Swan RDC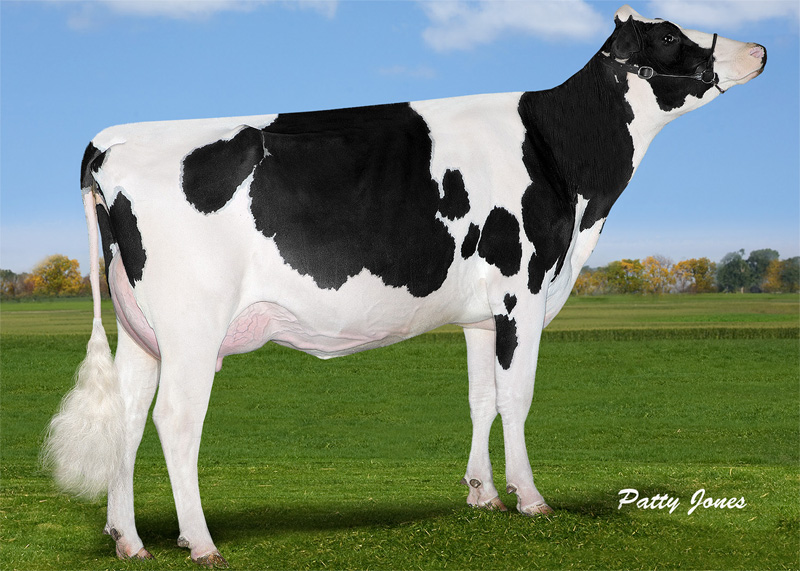 Great Granddam:
Gen-I-Beq Snowman Spring RDC
Osterkrug 20, 27283 Verden
Schlettaer Str. 8, 01662 Meißen
Feldlinie 2a, 26160 Bad Zwischenahn
Germany
www.masterrind.com
semenexport@masterrind.com